I decided to turn this into a "latest projects" blog rather than just the MW. Especially now that I'm all over the board when it comes to what I'm painting.
Since the Land Raider, here's what's gone on...
Picked up a couple of cheap or bikes (which I run as Nob bikes) and "rescued" them (partial re-build & repaint).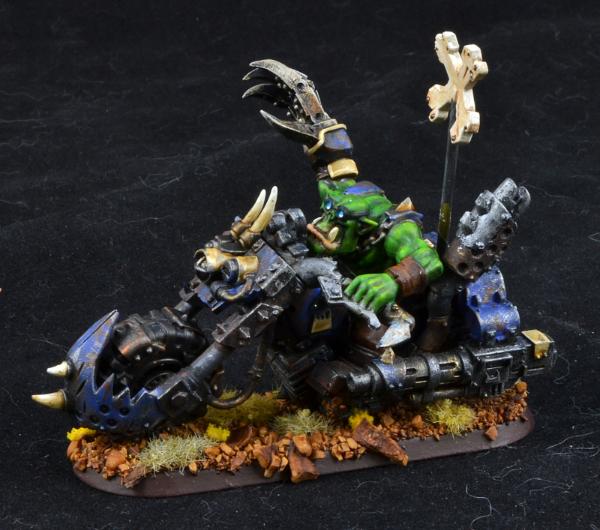 Used an old metal Snake Bite clan runt herd to make a Nob for my grot bikes using an old, plastic ork bike.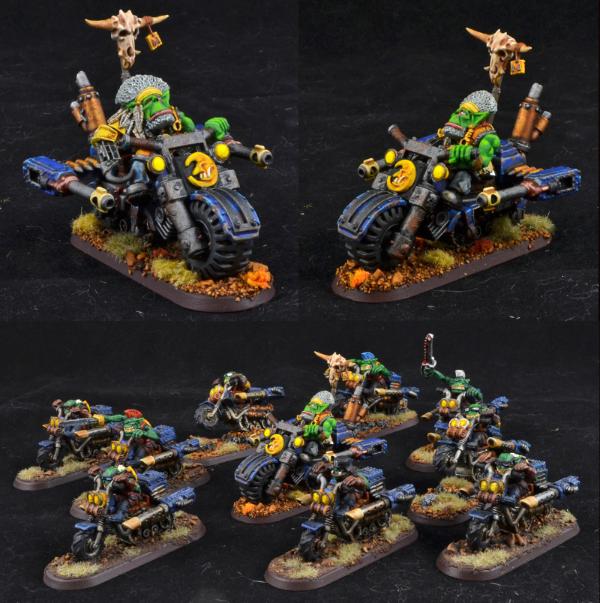 Cobbled together a gun servitor out of bits, including a broken, old, Epic Land Raider for a DakkaDakka competition. The servitor is on a separate small base so he can be used legally.

Started a major touch-up / re-paint / paint of a Grey Knight army I picked up a while back. Will probably sell when complete.
Rhino: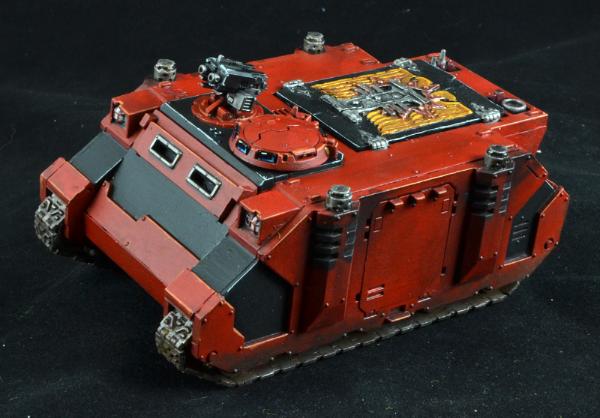 Dreadnought: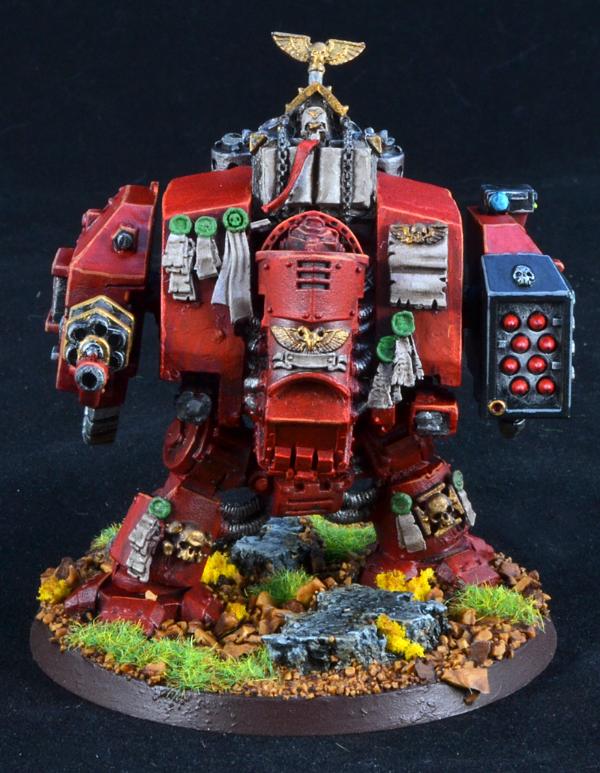 Land Raider: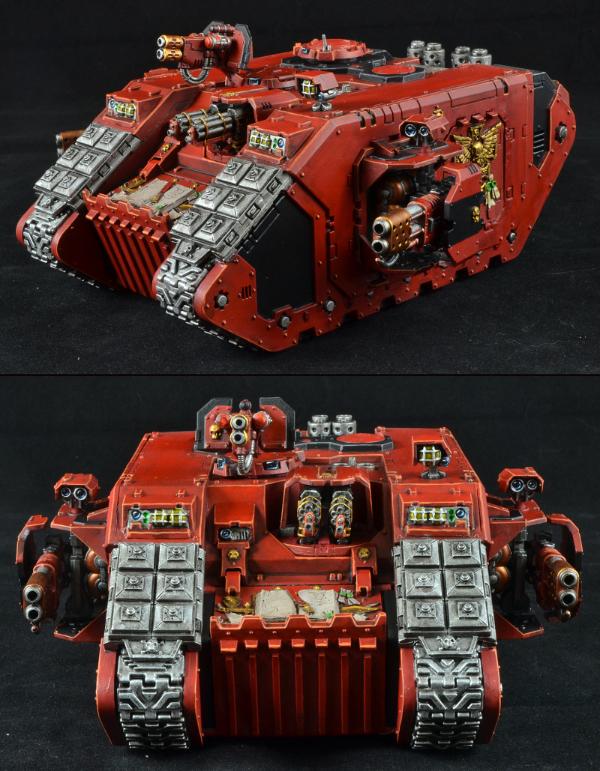 Made a Necron Objective for my son's army.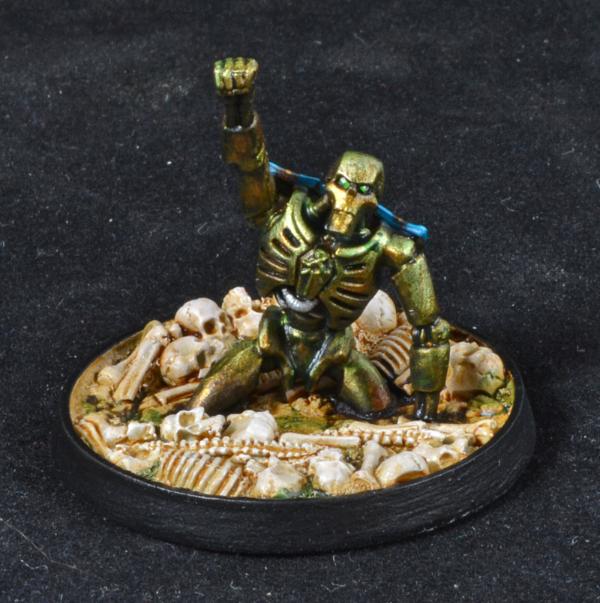 Back to the orks... converted a Big Choppa for one of the nob bikes.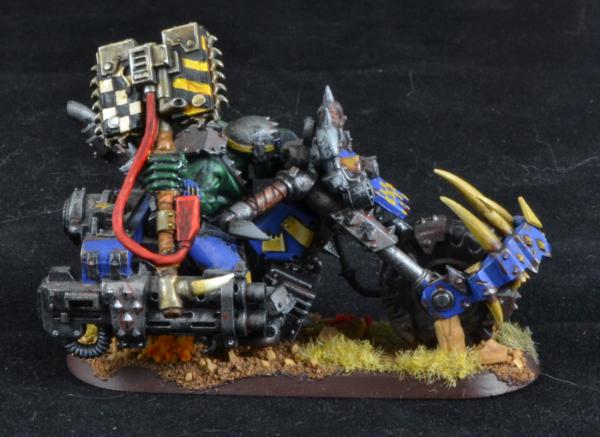 Touched up all the GK infantry... here's the commander Captain Blackhand.
My buddy Chris (from whom I got the army) made a Dread Knight conversion based on a Dreadnaught chassis. It didn't turn out the way he wanted, but I did my best when it came to painting and posing.

Back to the Mantis Warriors... got a couple of Thunderfire Cannons done. One a rescue.

Over to the orks... I decided that the regular boy heads weren't really good enough on the "nob" bikes, so I took a bunch of nob heads from various manufacturers and swapped them out. I like the random themes of the heads.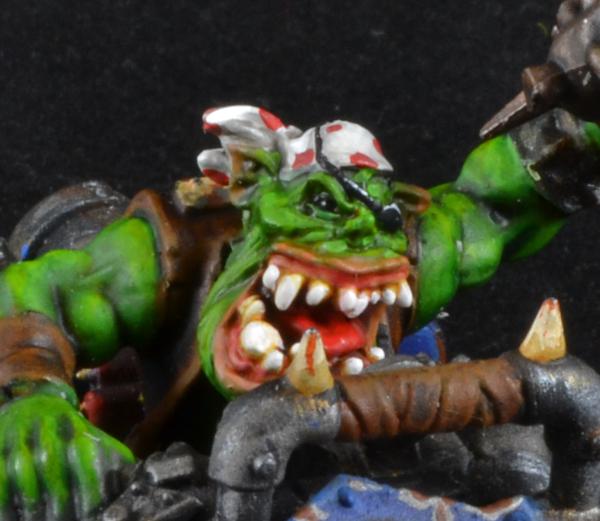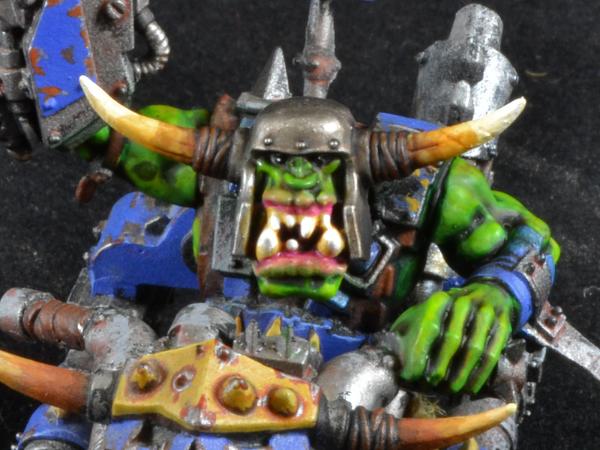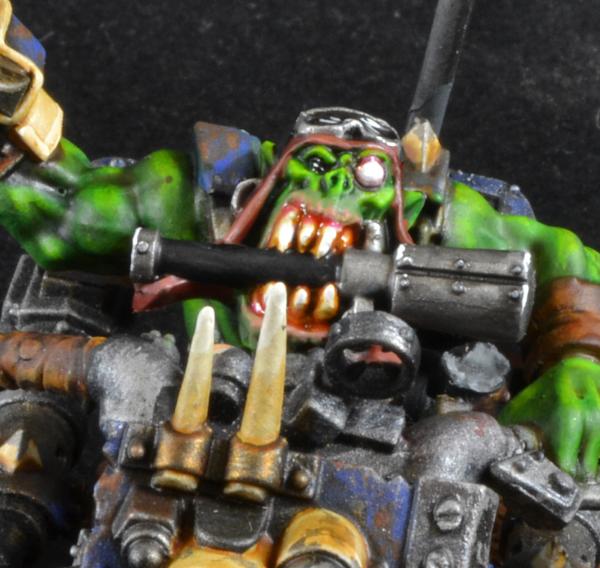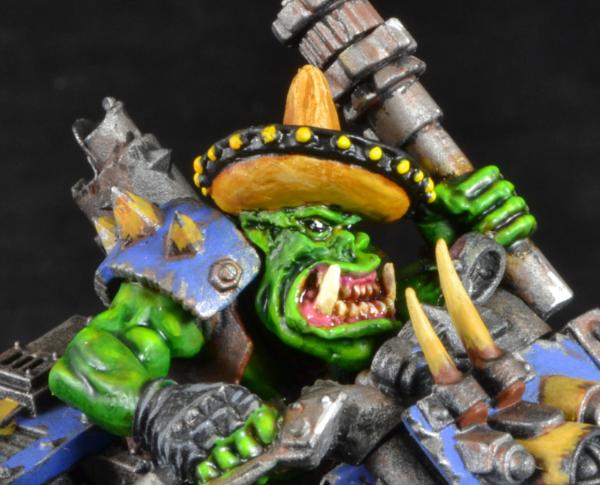 And the squad as a whole...

I then decided to add another Big Choppa.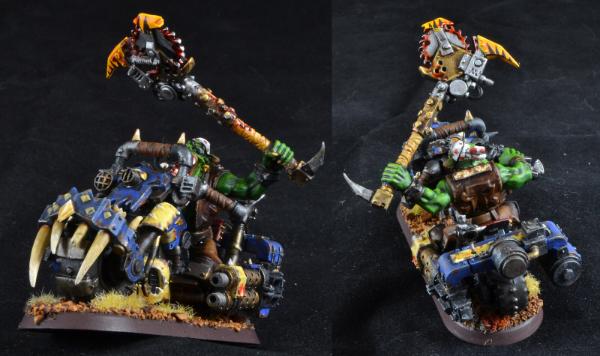 I entered another competition on dakka. This one required using a standard Cadian with NO modification. The competition was really stiff including a couple of professional painters. I decided to go for style points and originality and came up with this. Took third, which was really amazing given the level of competition.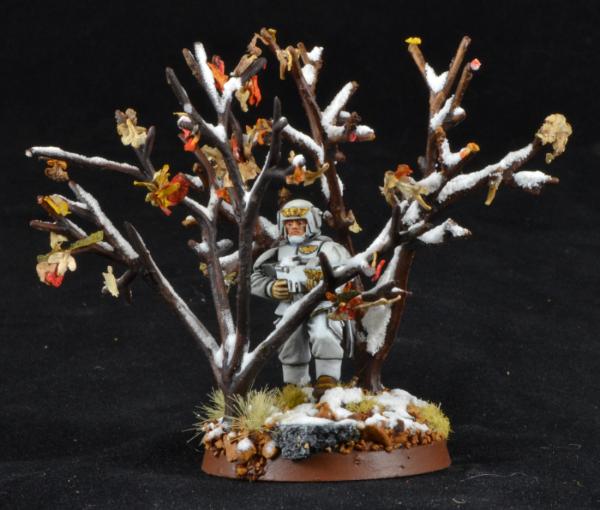 Made some objectives for our Adepticon team.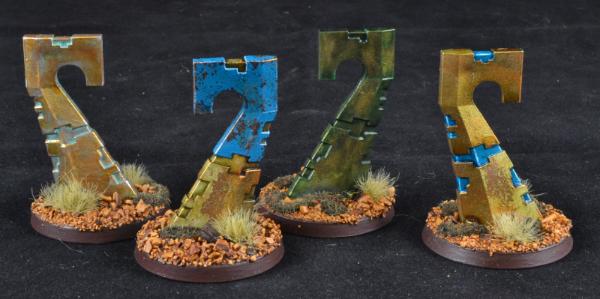 The guys wanted them a bit more customized to the armies, so I started fiddling...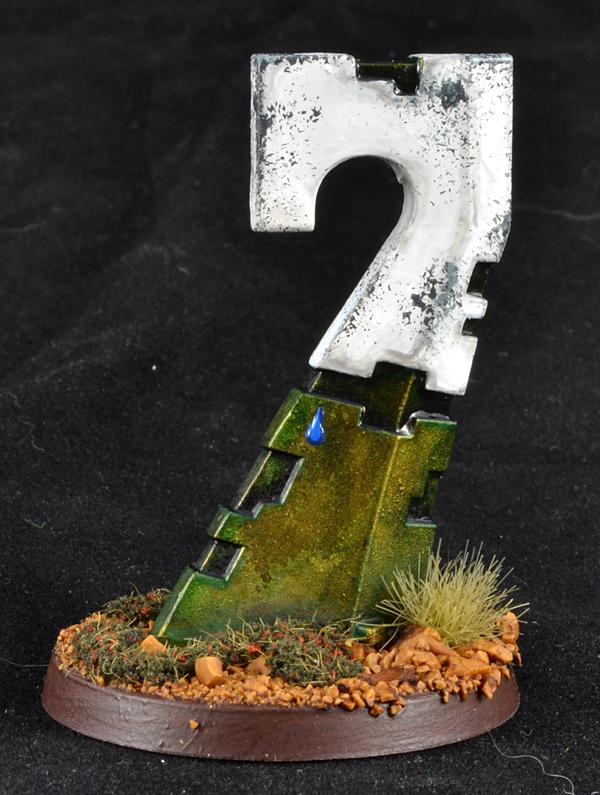 Have a Tau fire warrior to add to one of the remaining pylons and they'll be all set.
Lastly, I've been working on some Necron Tomb Blades... in part because I need them for Adepticon, also because I just love the figures.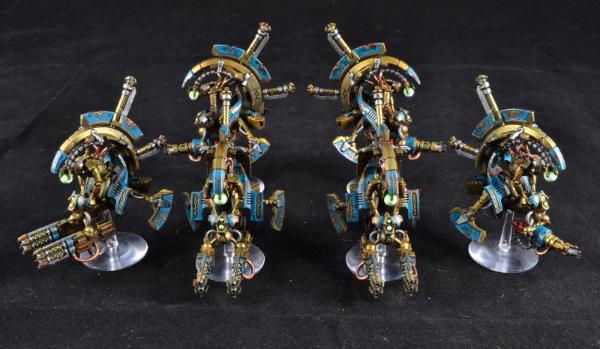 That brings you up to date! Hope you like them.
_________________
"In the grim darkness of the future, there is only WAAAAAAAAGH !!!!"